Biography of Gerta Ital 1904 – 1988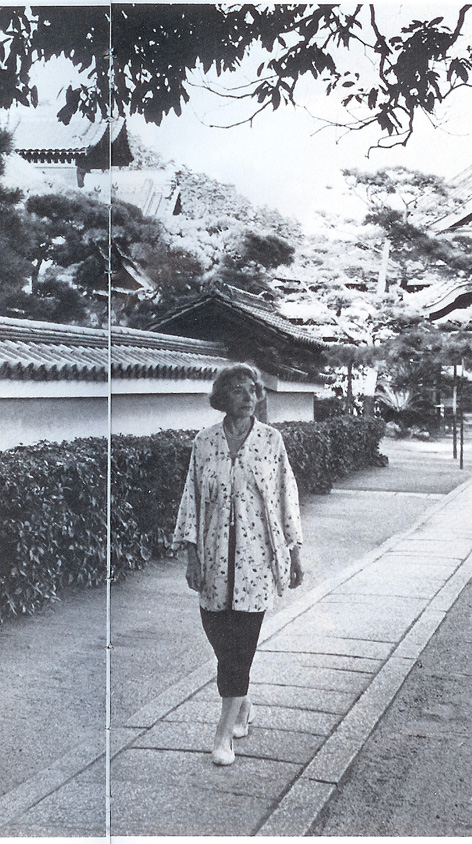 Gerta Maria Luise Karoline Ital was born on 7 July 1904 in Hanover in a family of musicians. Her father was an orchestra conductor and her mother a lyric singer.
She received a high level of musical training, she studied piano and became an actress. She was rapidly successful and became renowned in her field.
But, she had to stop her carrier because of a tumour in her neck which caused her to loose temporarily her voice. From 1928, she engaged herself on a spiritual path. She studied Egyptology at the Heidelberg University and Indology with the famous Heinrich Zimmer, practising Raja yoga at the same time.
From 1953 to 1955, she became extremely interested by Zen and worked with Eugen Herrigel. She also came into contact with Hugo Enomiya-Lassalle.
In March 1963, she travelled to Japan. She would stay there seven months. She was the first Western woman allowed to stay in a zen monastery. She practiced the Rinzai path (with koans) under the guidance of a very famous master : Mumon Yamada Roshi. She would become enlightened just before coming back to Europe.
She wrote her experience in a zen monastery in a first book published in German and translated much later in English : The Master, the monks and I.
In 1967, she went again to Japan; some biographical elements with her spiritual experiences on the path as well as her second stay would be the subject of her second book On the way to Satori.
After coming back to Germany, she started to teach Zen. She would become deeply interested in the interfaith dialogue. She left this world on 21 July 1988.
With Hugo Makibi Enomiya-Lassalle and Karlfried graf Dürckheim, she largely contributed to popularised Zen Buddhism in Germany and in Europe.